drama
Fatherland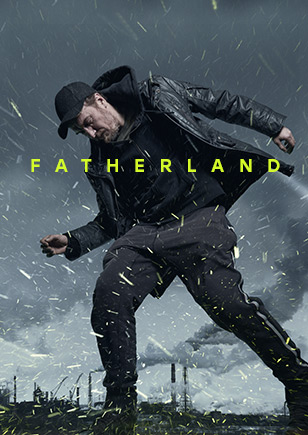 The dark and dramatic series exploring all shades of grey in a fractious modern world is adapted from award-winning novel 'Germans' by prominent Russian writer, Aleksandr Terekhov.

Anton Ebergard, a journalist famous for his cutting exposes on dirty public officials, is falling on hard times. His new book's selling poorly; he was thrown out of his job in a prestigious newspaper. Anton's daughter takes part in street protests and ends up behind bars. Money's scarce: the bank is pressuring Anton who's behind on his mortgage payments. To get a job as a publicity officer at a city council Anton has to go against his convictions. He warns the corrupt Mayor that the law enforcement's planning to catch him red-handed when taking a bribe.

Entering the office, the former journalist starts sinking into the dark underworld of off-the-books deals and ruthless subterfuge, losing his friends and loved ones. Each new decision takes him further away from his former principles and ideals. In the end he becomes one of the people he's spent half of his life fighting. The pressure is high, and when the blood spills Anton is torn by inner conflict. He has no nerve, nor enough opportunism to live in the world he created. The outcome is violent and tragic.

The series was produced in 2 versions: the edgy director's cut for internet streaming services and linear TV version.