crime
Pyatnitsky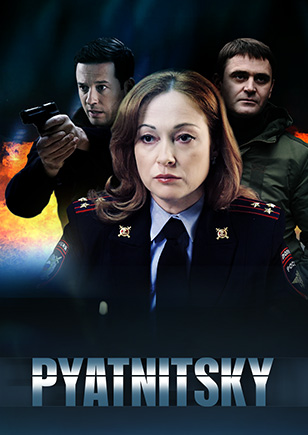 Pyatnitsky is a spin-off of a super popular TV series «Cold Case». The action takes place in the same department with some characters already familiar to the audience.
Lieutenant Colonel Zimina passed the re-certification and decided to finally get things sorted out in her department! From now on Pyatnitsky Department under her leadership is going to have the following team to tackle crime: a new Head of the Interrogation Office, involved in a romantic relationship with one of the agents, a roguish district police officer, two patrolmen, a chief of Public Security Police, a juvenile officer, a trio of clever detectives and even the District Police Chief — General Zakharov.
In Season 2 the policemen and society are challenged by a large-scale organization of executioners punishing criminals, who managed to escape justice. There are several dozens of avengers and there are people from the force among them…
When everyone can turn out to be a traitor, trust is an inadmissible luxury. Heroes face cruelty and deceit, someone is forced to change their ideals and cross the line of law, and someone — to fight until the very end. What choice will Irina Zimina make?