adventure
Sea Devils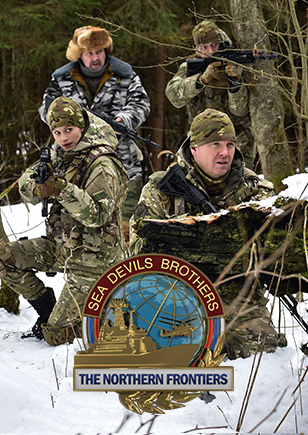 One of the most popular franchises of NTV Channel airing for over 12 years.
They are called the Sea Devils. This is a counter-terrorism division of combat swimmers — special forces of the Russian Navy, although they can be fairly called «the knights of the three elements»: ground, water, and air.
Four officers with code names Batya, Bagira, Bison, and Gnome form the Typhoon squad. They complete most difficult and dangerous missions of federal importance.
In «Sea Devils. Whirlwind» series, the new characters join well-known special forces officers. The new Smerch (Whirlwind) squad is formed to operate across Russia. Bagira now coordinates the squad's operations.
Viewers loved the brave characters of the TV series so much, that special seasons devoted to each of the squad's members, titled «Destinies» were produced.
In «Northern Borders» and «Borders of Motherland», viewers follow the operations of the new squad called «Nerpy» («Ringed Seals»).
First, they work under severe conditions of the northern borders of Russia and then they are repositioned to a top-secret military base. Every mission of the «Ringed Seals» is a combat flight to the place of operations in various parts of the country.
New stories develop in present-day realities, against the background of international conflicts including information ones. Characters get into even more realistic and extreme situations.