crime
Mukhtar. The Comeback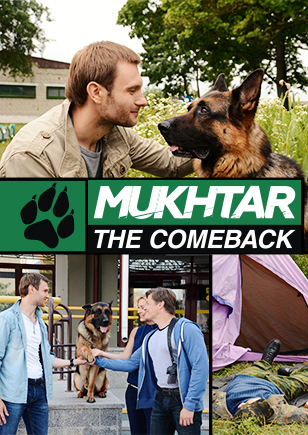 Young professionals — detectives Artyom Tolik and Lena, and their four-legged friend, a shepherd dog named Mukhtar, are the main characters of the series. Mukhtar has unique qualities that people cannot have: physical strength, exceptional sense of smell, «the sixth sense», quick reflexes.
All characters are very different, but together they act as tight team, complementing one another. Together they work all sorts of cases, from catching small-time crooks to taking a drug-dealing gang out of action.
Mukhtar. The Comeback is a family show. It has over 800 episodes that are not only about crimes but also about love, true friendship, hellos, and goodbyes.