adventure
BROs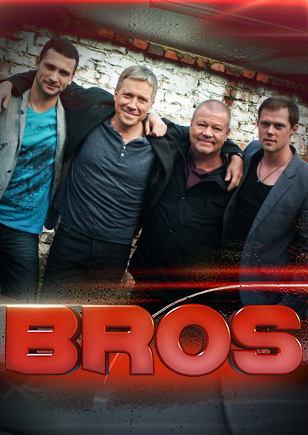 This is a story about real army brotherhood. Heroes of the series truly believe that justice, generosity, and honor are not empty words from dusty books.
The main characters are former paratroopers. Brothers in arms are like blood brothers: they share joy and sorrow alike. After demobilization, life treated them bad, they got separated. But fate brings them together again, and together they start their war for justice.
In the first season 4 bros — Sergey, Leonid, Konstantin, and Makar — stood up for a girl and got in the way of a criminal gang engaged in human trafficking. They made serious and blood-thirsty enemies.
In Season 2, the bros fight with mafia kidnapping children and forcing them to become beggars. The gang won't tolerate any threats from former paratroopers, who wish to make the world better. One of the bros fell into the mafia's hands and others soon got targets on their backs.