spy
Devil Hunt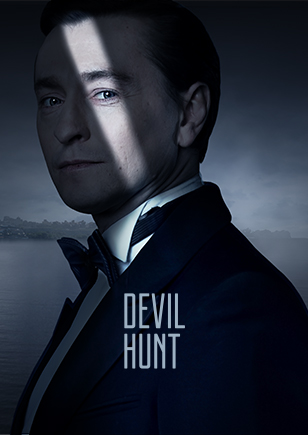 The center of the series' plot is a real scientific discovery made by the Russian physicist Mikhail Filippov at the beginning of the 20th century. The scientist studied electromagnetic waves and conducted experiments to transmit blast energy to a great distance. This phenomenon was called Filippov's Hypothetical Ray.
1937, Western Europe. Max Livius is a former Russian officer, now a successful Finnish filmmaker. A Russian immigrant in a foreign country, he adapted nicely: he has money, work, and friends. Livius leads a bohemian life, everybody loves him and his future seems bright. However, he finds himself entangled in a spy war between 4 powerful intelligence services: German, Soviet, Japanese, and British.
All 4 services struggle to obtain professor Filippov's apparatus. Weapons' prototypes have already been created, final experiments are underway. Max is confident that this project should never see the light of day — it is a disaster waiting to happen.
In his previous life, Max was tsar's military intelligence, which means that he is always ready to save the world on his own. But in this dangerous game, he is not alone. His beloved woman Anya (a secret agent of the NKVD) and his loyal friend Phil Kilby (a British intelligence officer) will help him. Who can stop the three of them?