crime
The OPERAtive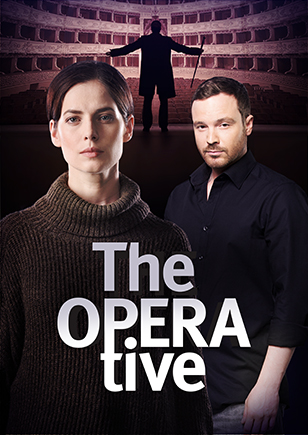 Denis Kalugin is an actor known for his only role of a noble police officer in the BCI series (Bureau of Criminal Investigations). The management of the Ministry of Internal Affairs, who oversees the show, believes that Denis is not realistic enough as a heroic crime-fighter. To improve his performance Denis is sent as a trainee to a real police department. Detective Darina Filatova, secretly dreaming of becoming an actress, is assigned to be his tutor.
At first, the characters openly hate each other. But a job's a job, so Denis and Darina have to cooperate. People Denis meets during the investigations consider him to be a real detective starring in movies.
The odd couple proves to be a successful team — Filatova uses Kalugin's help in solving crimes, and Denis, in turn, introduces her to the theater life of the city.
For both of them, it is an eye-opening experience: the actors have no idea how the police actually work, and detectives are incredibly far from the bohemian life of the theater.