crime
Paper Pusher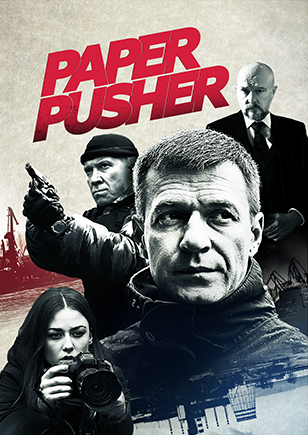 Detective Sergey Tumanov is a typical pen pusher, a police archives dweller. He doesn't know how to fight or use fire weapons. His strong sides are penetrating mind, power of observation and attention to details.
The story begins as Tumanov, along with his family, is transferred to a troublesome border town.
At the very first day of work Tumanov's chief, Colonel Avdeev, is killed. Sergei finds out that the city is run by two rival clans: the Nikitins, who control the smuggling, and the Yakovlevs, involved in drug trafficking.
Investigating Avdeev's death Tumanov realizes that his chief was killed because of him. The clans wanted to have a spineless pen pusher in Avdeev's chair, so he won't meddle with their criminal affairs too much.
Tumanov is determined to prove that even a man like him can find a way to stop the criminals.