talent show
SuperYou!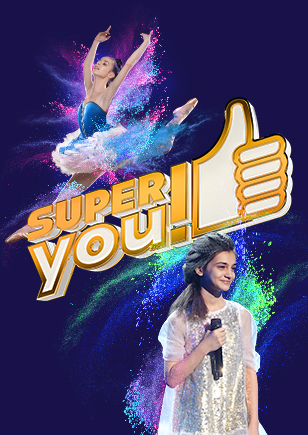 «Super You!» is an international vocal and dancing contest for children deprived of parental care.
There are no losers in «Super You!». In this incredible show, everyone has a chance. The mission of the contest is to give children an opportunity to prove themselves and reveal their talent before the audience and expert jury.
The participants of «Super You!» are 7–18 years old children from orphanages, boarding schools, and adoptive families. The first season of the show has become one of the most popular PROJECTS2 on Russian TV and on the internet.
The «Super You!» Charity Fund was founded to provide support to the young contestants.
«Super You! Dance» contest was launched in 2017. Many children made their first steps into the vast world of dance thanks to this new show.
Second season of «Super You!» vocal competition premiered in February 2018.