science
Anti-Fat Vaccine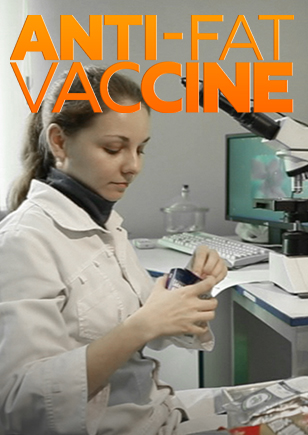 This film is a part of Investigative Series by Sergey Malozyomov.

This is a series of thrilling documentaries about fundamental issues affecting our health. Created by Sergey Malozemov, a journalist with a medical degree, the films reveal previously unknown sides of the most burning issues — the dangers of obesity, eating salt and sugar, seeking possible immortality. Each series takes viewers to different places and reveals mind-blowing facts about the issues that worry most of us. Thorough investigations of the topics, supported by expert opinions, research results, and live experiments will keep the audience glued to their screens and craving more.

This one is very dramatic and engaging. It packs a thorough investigation of diets, trends and fads, scientific analysis of pills, supplements, and other methods that claim slimming effects, plus real testing of different weight loss strategies and review of French and Japanese cultures that are known for the low obesity rates. International experts from France, Japan, US, UK, and Germany speak up about what works and what doesn't for people who want to lose weight.