action
99% Dead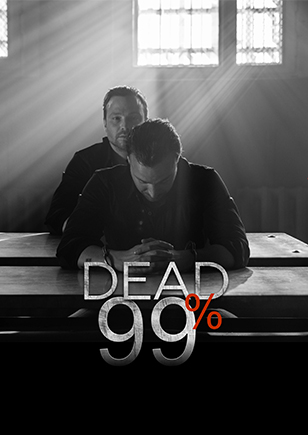 The architect Artyom Artov's leads a good life with expensive sports cars, luxury lofts, premium restaurants and a fashion model girlfriend.
Everything changes when Artov arrives in Berlin for negotiations with investors. Negotiations are successful, as always. But at the same evening, an Albanian arms dealer is murdered in one of Berlin restaurants. Witnesses see the murderer's face, and he looks exactly like Artov.
The next day someone robs a Kosovo Mafiosi, Arben Tashi, stealing 1 million euros. According to Arben, the daring robbery was committed by Snake, a criminal wanted by Interpol, who looks very much like Artov.
Now the Interpol, gangsters and the FSB are hunting for the architect. He lost everything and is already 99% dead. But 1% of hope still remains, and Artyom gathers his strength to fight for his life and clear his name.